Great market research helps your SEO by focusing your website on customer engagement.
Our Ultimate Guide to Market Research and SEO eBook will help you better understand the search engine optimization process by focusing on a market research approach. It will help you: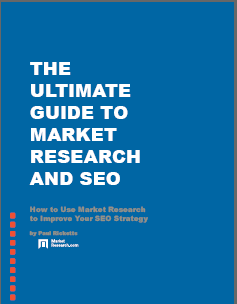 Understand your customer
Scope out your competition and market
Find relevant, customer-focused keywords that are important to your business
Create Buyer Personas that help you understand your customers and their buying needs
Understand how your competition uses SEO so you can keyword more effectively
Download this free eBook today to begin improving your website's search engine ranking.