Hot SEO Data Coming Through!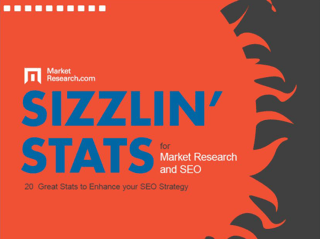 From knowing the surefire keywords for fast conversions, to building an irresistible website, having great SEO skills just gets more vital by the second!
That's why we've put together this SlideShare of red-hot Sizzlin' Stats on market research and SEO for you. They will reinforce how market research helps SEO. These datapoints are bite-sized, but pack a mighty punch of useful info, including:
53% of all organic clicks go to the top search result.
70% of the links searchers click on are organic, not paid.
61% of global Internet users research products online.
They're free, so feel free to whip them out during business presentations, at cocktail parties, or on a date (to impress that special SEO Geek in your life). Share widely, cite with care, and watch your SEO strategy catch fire.