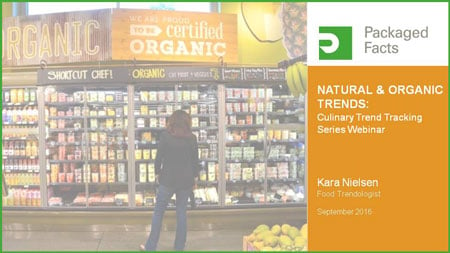 Thanks for your interest in our webinar!
Packaged Facts' webinar discusses natural and organic food product development and innovation in the context of the fast-changing competitive landscape and rising standards for fresh, natural, clean label, eco-conscious, and benefit-wielding foods.
Kara Nielsen, an expert in the study of food and beverage trends and the consumer values that drive trend growth and adoption, presented this webcast, which was moderated by Packaged Facts research director David Sprinkle.
The product trends discussed are:
Going Clean
Grass-Fed
Beverages with Benefits
New Superfoods
New Plant-Based Options
Fill out the form to view the recorded session today.