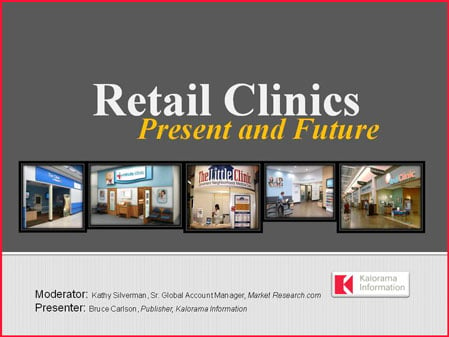 Kalorama Information has completed its 'Retail Clinics: Past and Future' Webinar. If you did not have a chance to attend or would like to watch it again, please download the presentation.
Topics covered:
What is a Retail Clinic? Size, Locale, Hours
Growth in Number of Retail Clinics Locations
Trends in Visits, Earnings, Customer Satisfaction
Impact on Physician Practice
Clinic Effect on Retail Host's Business
Retail Clinic Forecasts
What Retail Clinics Mean for In Vitro Diagnostic Companies and Pharma Companies.
Fill out the form to view/download this webinar presentation today.